Primum non nocere
Vis medicatrix naturae
Tolle causam
Tolle totum
Docere
Praevenire
The 6 Naturopathic Principles are the foundation for all healing.
Do you have a story to tell, about how these 6 Naturopathic Principles have affected your life or your practice? Have you seen one of these principles bring remarkable healing to a patient? Have you seen one of these principles violated?
I'm looking for NDs to interview for an upcoming article on the 6 Naturopathic Principles. After publication, I plan to distribute the article on Huffington Post, Medium, and a series of other syndication websites, and include links to your website all along the way.
If you'd like to be featured in the article, please answer the questions below.
---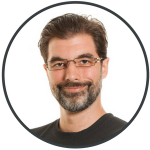 Author Caelan Huntress has been published in The Portland Business Journal, The Daily Vanguard, and Policy Today. His work has been featured on popular websites such as The Huffington Post and Medium.
---
Naturopathic Doctor Interview